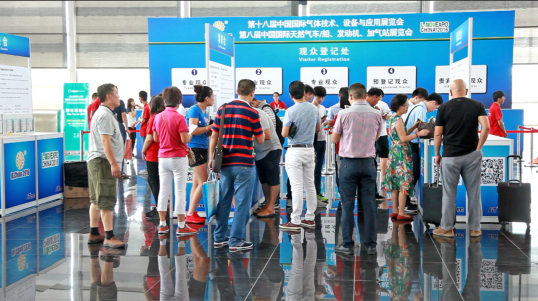 The 18th China International Exhibition on Gases Technology, Equipment and Application jointly organized by China Industrial Gases Industry Association (hereinafter referred to as CIGIA) and Beijing AIT EVENTS Exhibition Co., Ltd. was held in Shanghai New International Expo Center on August 23-25.
IG China has successfully organized for 18 times so far, which is the largest industrial gases exhibition in the world. More than 120 companies, including Beijing Tianhai Industry Co., Ltd., Sichuan Tianyi Science & Technology Co., Ltd., Suzhou Oxygen Plant Co., LTD., Suzhou Xinglu Air Separation Plant Science and Technology Development Co., Ltd., Shandong Huachen High-pressure Vessel Group Co., Ltd., Jiangsu Serlng New Energy Technology Co., Ltd., Dalian Zhongding Chemical Co., Ltd., Nantong Longying Vacuum Pump Technology Co., Ltd., AGC INSTRUMENTS, BAUER KOMPRESSOREN, CRYOIN ENGINEERING, CRYOSTAR CRYOGENIC, REGO ASIA and ROTAREX STAR, from more than 20 countries and regions attended this exhibition. The exhibition area was up to 8,000 square meters, and there were the most advanced technologies and devices in the industry.
This exhibition was greatly supported by overseas institutions, such as Asia Industrial Gases Association (AIGA), All India Industrial Gases Manufacturer's Association, and the Technical Committee for Standardization of "Oxygen and Cryogenic Plants" (TK114) of Russia Federal Agency on Technical Regulating and Metrology. At the same time, 2016 Gases CEO Innovation Energy International Forum with the theme of the Gases Industry in the Internet and Seeking Breakthrough and Development, and the procurement projects linkage activities, such as China-Russia, China-India, China–Europe and China-Korea Gases Industry Market Information Exchange Meetings, were successfully organized. The primary and targeted value-added services were provided for exhibitors and professional audiences. There were more than exhibition 5,000 professional visitors, including above 300 overseas buyers, on the first two days of exhibition.